While we have had dozens and dozens of dogs come through here, we try to keep the number of dogs in our house at one time to a minimum. I have found that all of the dogs are happier that way, and it helps us stay motivated to find permanent homes for our fosters, since if we kept him/her, we would not be able to help other dogs who are in need.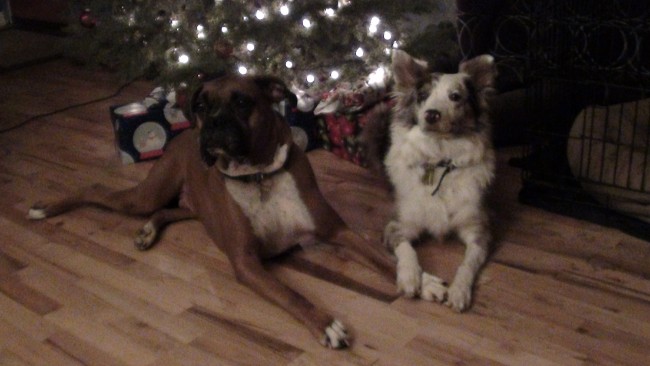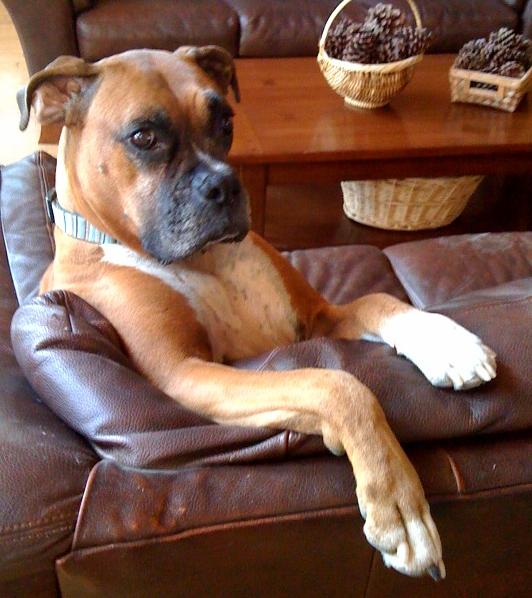 Riley is our 7yr old Boxer love bug. He was our first boxer, and he took me by surprise when I first got him, as he was quite different to train than any of the past dogs that I ever had before (mostly labs, shepherds & huskies). It took a little trial and error, but I did figure out how to train him the uses that difference to my advantage, rather than "in spite of". Boxer are so incredibly intelligent, if you can get them on your side, there is nothing they cant do! Once we figured this out, we both have really enjoyed training. Riley has been my go to demo dog for quite some time now. He just about bomb proof when we are working aggressive/ reactive dogs: no small thing when you are a trainer! Riley has earned his Novice Agility Jumpers and Standard Titles, but had to retire, due to early on-set Hip Dysplasia and Spondelosis. These cause him pain when he jumps/runs too much, so he is on a special supplement to help him enjoy everyday life and play without pain. While the supplements work, we do not trial with him anymore. We have found that it is just too hard on him. We still have fun with Agility in the back yard (I can't leave him out when he sees me training Kenzie!) but I try to take it easy and jump him at very low heights.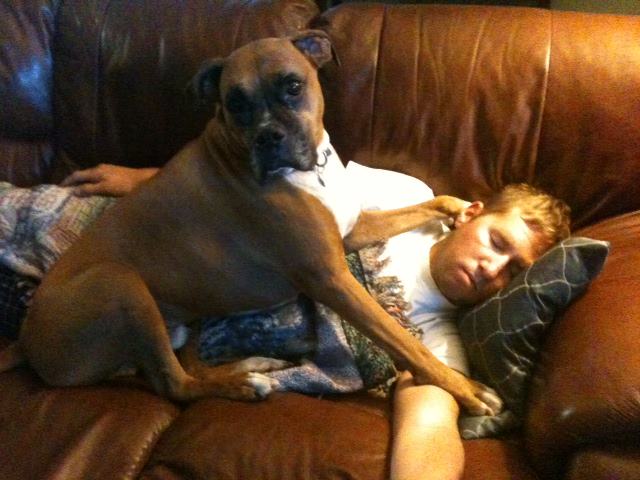 Riley is also a Cancer survivor. He had three lumps appear close to the same time, and when removed, came back as positive for stage one skin melanoma. He was put on a very low carb home-made food while he was recovering, while at the same time was taking anti cancer, immune boosting herbs/natural supplements. Once he was doing much better, he was moved to a very high protein, very low carb, bagged dog food. He has stayed on the immune boosting supplements since then. Riley is also on a glucosemine regime that helps him tremendously still have a happy, active life. I just add it to his immune boosting supplement that I make into yummy treats, and it could not be easier!

McKenzie (Kenzie) is our beautiful little girl from an Animal Shelter down in Central California. She came to us in November, 2010. Kenzie is a playful, 4yr old Red Merle Border Collie. She loves to play fetch and has learned to love all kinds of dog toys, and that learning is fun! She has been learning all kinds of fun things, such as how to play frisbee, do agility, and how to do all kinds of fun tricks!

When Kenzie came to us, we found out after a few weeks that she was quite reactive toward other dogs (also called fear aggression), called "reactivity" in the dog training world. I have many clients with whom we are working/have worked through this, so it is great to be able to work through this issue first hand, with my own dog. It has certainly been challenging, but we have grown much closer through the process, and have made tremendous headway in this area. Kenzie actually just had her first group dog class last week, and she did very very well. Since she is literally the "teacher's pet", haha, she is held up to a pretty high standard. She did very well and I was thrilled to be able to show our students how much she has learned since coming to live with us.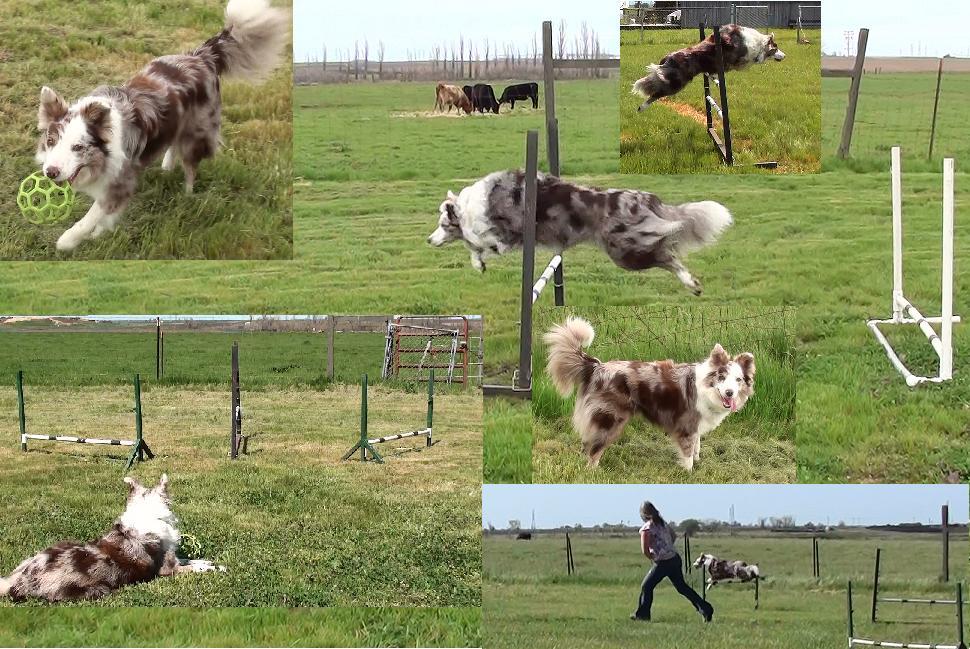 Kenzie started trialing this summer, and has just had a BLAST! She is now at the excellent level (level 3 of 4) after only 2 months trialing! I love her SO SO much, I am just so thankful that she was sent to us. What a happy, cuddly, hard working companion.










This is Kenzie at a TRIAL!

It is just so cool that she has come as far as she has. Yes her eyes are closed and she is happily on her back getting a belly rub, while literally at least 50 dogs are within a 100ft radius of her!